A special thank you to our Columbia community for 70 wonderful years.
The St. Katherine's Ladies Philoptochos Society Annual Bake Sale and Luncheon is held every spring, at the Holy Trinity Greek Orthodox Cathedral in downtown Columbia, South Carolina. Our Annual Bake Sale and Luncheon is a tradition that has continued for almost 70 years. We offer a wide variety of delicious traditional Greek dishes and pastries, and all of the proceeds are used to fund our various charity projects.
Thank you for supporting the philanthropic mission of St. Katherine's Philoptochos Society. We couldn't do it without you.
St. Katherine's Philoptochos Annual Bake Sale And Luncheon
April 6, 2017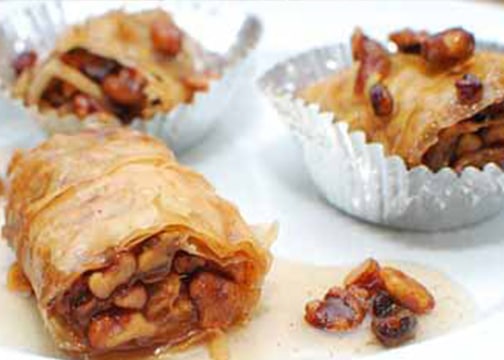 When: April 6, 2017
Bake Sale and Luncheon: 10AM -3PM
Dinner Pickup: 4PM-6PM
Where: Downtown Columbia, SC
Holy Trinity Greek Orthodox Cathedral
1931 Sumter Street
Columbia, SC 29201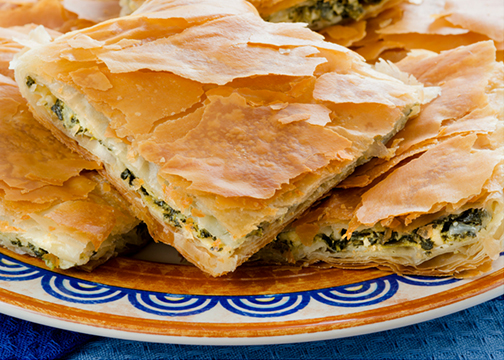 About Dinner Pickup
To enjoy our entrees for dinner place your order ahead for dinner pickup. Include your name, phone number and pickup time with your order.
Dinner Pickup is available from 4PM-6PM.
Call to order 803-461-0249
Email your order [email protected]
We are so pleased that our annual charity fundraiser continues to be a community favorite and we thank you all for the last 70 years.
St. Katherine's Annual Luncheon And Dinner Menu
Chicken Souvlaki: $10.00
Marinated chicken, Greek style green beans, Orzo, salad, roll and Ice tea.
Pastitsio: $8.00
Seasoned ground beef layered with macaroni, parmesian cheese, and topped with a Bechamel Sauce, salad, roll and ice tea.
Greek Salad: $7.00
Served with a roll and ice tea.
By the piece: Tiropita $1.00, Spanakopita $2.00
Frozen 5×7 Pans Ready to Bake: Spanakopita $12.00, Tiropita $10.00, Pastitsio $15.00
Frozen Tiropita triangles $10.00 for a package of 10.
Mixed box of pastries: $15.00
Box includes koulourakia, kourambiedes, finikia, baklava, flogera, ergolavo.
Tsoureki: $8.00
Sweet Easter Bread
Spices: $5.00
Salad Dressing: $5.00
Simply Greek Recipes cookbook: $10.00
Recipes from the Bake Sale and the Greek Festival.
[ninja_form id=2]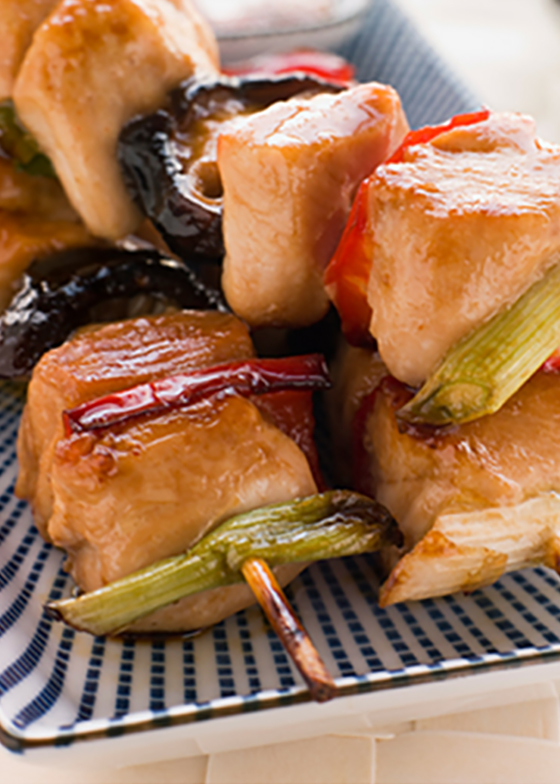 We also have Easter bread, Greek pastries, cookies, cakes, salad dressing, Greek spices, Easter baskets and frozen pans of spanakopita, tiropita, and pastitsio to bake at home.
Pastries
Baklava – layers of buttered filo and walnuts soaked in a honey syrup
Flogeres – layers of buttered filo and walnuts rolled and drizzled with chocolate
Kataifi – layers of shredded filo and walnuts soaked in a honey syrup
Koulourakia – twisted butter cookies covered with sesame
Kourambiedes – butter cookies with ground pecans covered with powdered sugar
Finikia – cinnamon spiced butter cookies with pecans soaked in a honey syrup
Diples – egg batter deep fried and rolled, soaked with a honey syrup and sprinkled with nuts
Chocolate Kok – two chocolate sponge cakes filled with chocolate cream and covered with chocolate glaze
Lemon Kok – two yellow sponge cakes filled with lemon cream and covered with toasted coconut and lemon glaze
Baklava Brownie – Creamy chocolate and nut brownie topped with baklava
Breads
Tsoureki – sweet Easter bread
Pita Bread
Grecian Gardens Bread
Frozen, ready to bake
Spanakopita (5×7 pan) spinach pie with Feta cheese
Tiropita (5×7 pan) cheese pie with Feta, cottage cheese, Cream cheese and Parmesian
Pastitsio – layers of seasoned meat mixture and noodles topped with Bechamel sauce
Tiropita triangles – Appetizer size triangles with a cheese mixture
Novelty Items
Tastefully Greek Salad Dressing – Imported Greek Olive Oil, red wine vinegar, lemon juice, Greek spices
Tastefully Greek Spices – Basil, Oregano, Thyme, Parsley, and other spices
Simply Greek Recipes cookbook – our favorite recipes from the Greek Festival and the Bake Sale
Thank you Columbia for 70 wonderful years of support!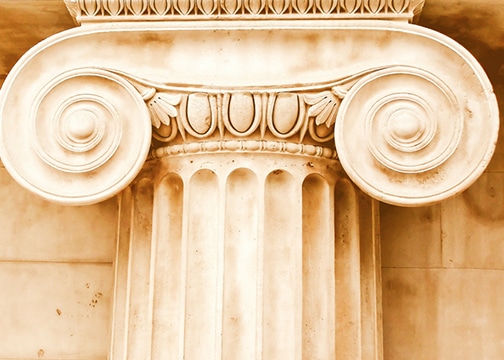 Our Eat Greek Store
We offer a wide selection of traditional Greek products, cookbooks, spices and more, available for purchase throughout the year. You can view a list of our available products and product descriptions, by visiting our St. Katherine's Store.
And we know that in all things God works for the good of those who love Him, who have been called according to His purpose. Romans 8:28