Welcome to St. Katherine's and thank you for visiting our website.
We would love to hear from you and we welcome your questions and comments. Please fill out the form below to contact us today and we will respond as soon as we are able. We hope to see you here again soon. May God bless you and keep you.
The Ladies of the St. Katherine's Philoptochos Society
Holy Trinity Greek Orthodox Church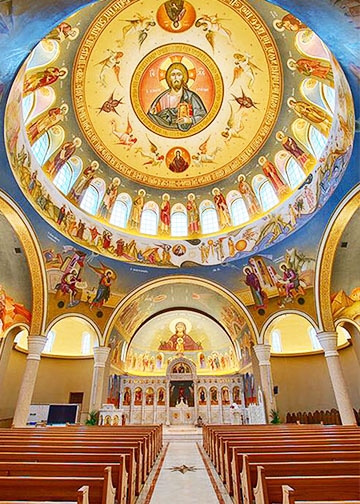 Holy Trinity Greek Orthodox Cathedral welcomes all those interested in attending our services, or learning more about our faith, to join us for liturgy on Sunday. Use the button below learn more about visiting our beloved Cathedral, or to contact Father Michael Platanis, our parish priest.
"Now you are the body of Christ, and each one of you is a part of it." 1 Corinthians 12:27
Now faith is the substance of things hoped for, the evidence of things not seen. Hebrews 11:1