Our Current Projects
Our Past Projects
Hellenic Community Fund
Our Charity Partners
Our Current Charity Projects
St. Katherine's Philoptochos society works with many local charities to offer our support and prayers. We also work with many national organizations as well, including the Salvation Army, Cancer Fund, Autism Awareness Fund and the Children's Medical Fund, to name a few.
Autism Assistance Fund
Autism is a complex, life-long, neurologicial disorder that inhibits a person's ability to communicate and develop social relationships and this disorder is diagnosed in one out 150 children in the United States. The Center for Disease Control and Prevention has called autism a national public health crisis. Only six states mandate that the costs associated with the treatment and therapy of autism spectrum disorders be covered by health care insurance, leaving families to individually address devastating financial burdens. This fund will heighten awareness of autism and provide assistance and support to persons within the autism spectrum.
Cancer Fund
This Philoptochos commitment raises funds for individuals who need financial assistance with their cancer treatment.
Children's Medical Fund
The Children's Medical Fund was established in 1989 when Philoptochos expanded its Cardiac program to include all life-threatening illnesses, including AIDS, Cancer, kidney and liver ailments, juvenile diabetes, etc. A major luncheon is sponsored by a different Metropolis biennially to support this program.
More than one million dollars has been contributed:
To children's hospitals in the United States at the forefront of innovative programs to assist in the medical care of Orthodox children.
To provide financial assistance to pay for the medical care of critically ill Greek, Greek - American and Orthodox children.
To provide hospitals funding for research programs, which benefit all children with serious medical problems.
National Philoptochos Emergency Fund
In recent years, there have been an unprecedented number of natural disasters in the United States and throughout the world that have depleted the voluntarily supported Emergency Fund. This has required repeated, direct solicitations to Metropolis Philoptochos Boards and parish Chapters, delaying and interfering with the Society's ability to respond, expeditiously and efficiently. This discretionary commitment enables Philoptochos to respond immediately to those in need in times of national or international disasters.
General Medical Fund
The General Medical Fund was established in response to a need to provide a funding mechanism for persons seeking assistance in connection with illnesses not specifically covered by other, restricted National Philoptochos funds and programs.The Fund does not incorporate the kinds of restrictions commonly associated with other programs, thereby allowing its financial resources to be available for even the most unusual and uncommon medical conditions and resulting financial issues.
Hellenic College Holy Cross School of Theology
The then Archbishop Athenagoras established the Holy Cross Theological School in June 1937, in Pomfret, CT. The Archbishop directed a special appeal to the Philoptochos to "devote" themselves to the School, "where your sons will be educated as priests and teachers" and urged the ladies to "prove once again your strong faith." In the ensuing years, the Philoptochos was, and seventy-two years later continues to be, actively involved in offering financial support to Holy Cross. There are two programs for Hellenic College Holy Cross. Scholarships for more than 20 years, scholarships have been awarded to worthy and dedicated students at both schools to assist them with their tuition expenses. Lent Event. This is celebrated on the Third Sunday of Lent, observing the Veneration of the Holy Cross. The Chapters are requested to arrange a Lenten Event following the Divine Liturgy. Donations raised are used for the operational expenses of the school.
International Orthodox Christian Charities
The IOCC is the official humanitarian aid agency of Orthodox Christians, which provides food, shelter, economic self-sufficiency and hope to those in need around the world. This is an ongoing financial commitment of the Philoptochos Society.
St. Katherine's Philoptochos Society believes strongly in our philanthropic mission to provide vital aid to the hungry, destitute and the poor.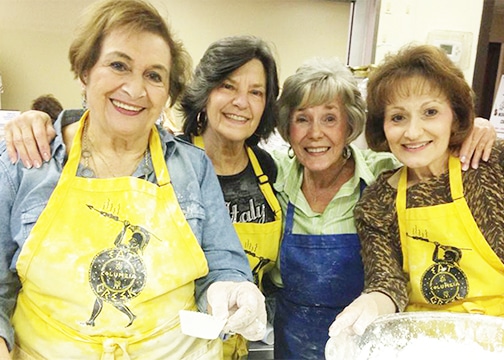 Continuing the traditions of our mothers and grandmothers, we provide unique opportunities for women committed to helping the needy and to making a difference in the lives of others.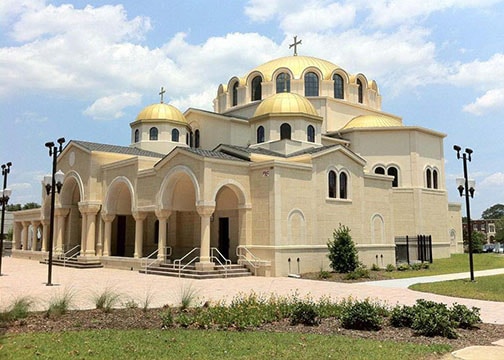 Our Local Philoptochos Chapter
St. Katherine's Philoptochos Society
Holy Trinity Greek Orthodox Cathedral
1931 Sumter St.
Columbia, SC 29201
Truly I tell you, whatever you did for one of the least of these brothers and sisters of mine, you did for me. Matthew 25:40